Transmission is a strong value at Agencement Paul Champs. This is why our workshop integrates Compagnons du Devoir in its teams.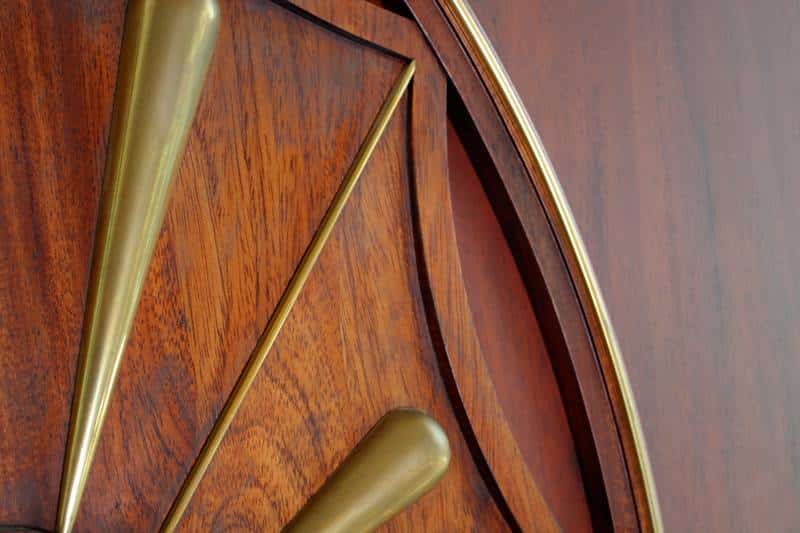 The Compagnons du Devoir, transmission at the heart of the profession
The Association ouvrière des Compagnons du Devoir et du Tour de France trains young people from the age of 15 in traditional trades. Its pillars: learning, community life and travelwith the Tour de France du compagnonnage.
To become a Compagnon du Devoir, the candidate must become an "affiliate" or "aspirant", by presenting a piece of adopted work that he or she carries out as an apprentice or itinerant. This piece of work is examined by the guild of the trade concerned and by the community composed of aspirants and companions. If successful, the young person is granted membership or adoption, which also depends on human relations within the community and overall behaviour.
The training consists of 3 levels, starting with the basics: apprentice or traineefor a CAP or BEP level. To become a aspirant (second level), the apprentice must present an adoption model, judged by the community of aspirants and companions.
Once he is an aspirant, the young person can go on a tour of France, where he gains professional experience. At the end of this tour, he presents his "masterpiece of reception" through which he shows his abilities, the achievement of his training and presents the difficulties of his profession.
Once companionHe continued his tour of France for a few years in order to pass on his know-how to the younger ones in the Compagnonnage houses before adopting a sedentary lifestyle and his professional life.
Values we hold dear
Agencement Paul Champs shares the values of the Compagnons du Devoir and is keen to pass on the know-how of its trades. Thus, several Compagnons du Devoir have joined our workshops. The workshop benefits from their skills in woodworking and the finishing workshop in the varnisher's trade.
The technical expertise and traditional know-how of the Compagnons du Devoir, as well as their constant adaptation to today's technologies, are assets that benefit our customers and that we are proud to offer.
Example of a work made by one of the Compagnons du Devoir working for Agencement Paul Champs